Host an Event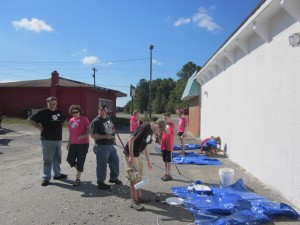 Clover Area Assistance Center is always looking for ways to get the word out about our neighbors in need. If you are interested in hosting a food drive, a fundraiser, or a group volunteer project, we are happy to work with you and get you started.
If there is another kind of event you, your church, or your organization would like to host, please contact us by calling: 803-222-4837. We will be happy to help you set-up the event, give you advice on how to collect donations, and support you in any way we can.
If you would like to request a CAAC speaker, please call: 803-222-4837. Our speakers are very passionate about the cause and will help your audience understand the empowerment we provide to many families in our community.