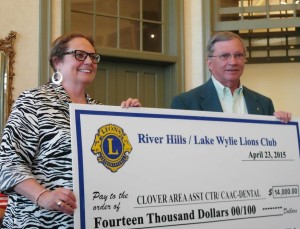 RJ Phillips of the River Hills/Lake Wylie Lions Charities presented a $14,000 donation to CAAC's executive director Karen van Vierssen at a recent Clover Area Assistance Center fundraising event.
The money will provide food, financial assistance, and health and educational services to clients in the Clover School District.
The Lions also provide eyeglasses and hearing aids for people in need. The club donate about $100,000 to 35 charities annually.